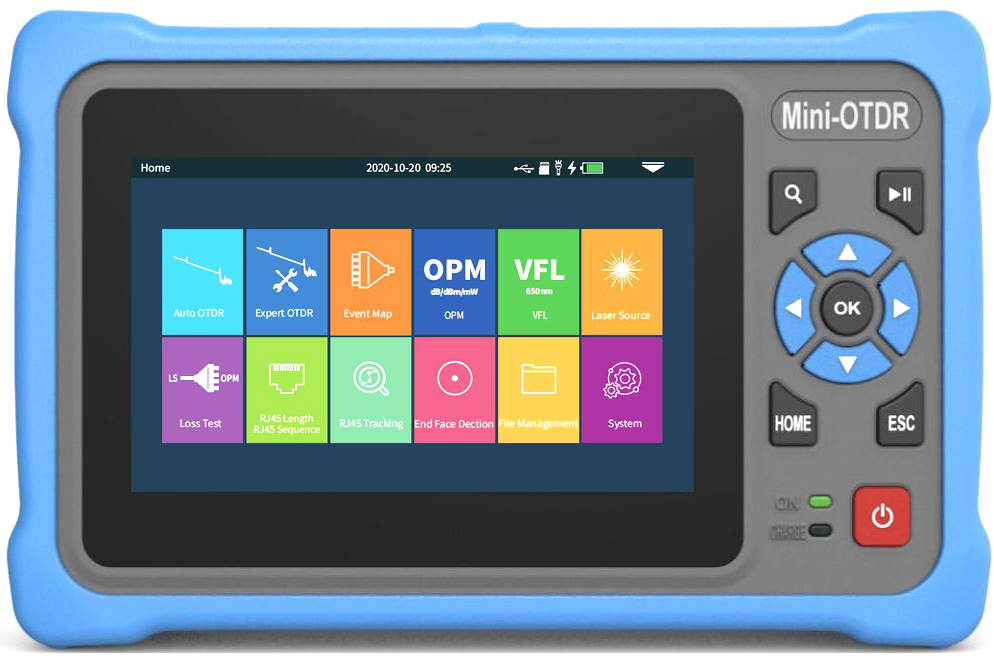 Question:
funciona en las 3 longitudes 1310-1490-1550 con linea viva, el modelo que ofertan Modelo: 980MAS-P2 GPON EPON xPON-Prueba de fibra activa OTDR, Mini reflectómetro óptico, VFL, OLS, OPM, probador Ethernet de mapa de eventos, 1610nm, necesito mayor informacion del equipo. gracias
Answer:
1625nm OTDR model 980MAS-P2 is specially for 1310-1490-1550nm PON fiber network testing.
Question: puede realizar medidas en red FTTh con dos niveles de spliter 1*4 – 1*16
Answer: 1*4 and 1*16 splitter means a 64 channels splitter. The mini OTDR is with small dynamic range, it can not go through 64 channels splitter. But, we have a special OTDR which is optimized for splitter testing.