For OTDR FF-980REV (software version V4.72), when testing RJ45 cables which is with one inner cable break, the testing result will be not right. To fix the bug, please download the new software and update it.
Do not update your OTDR if it is not with V4.72 software. Check here setting -> system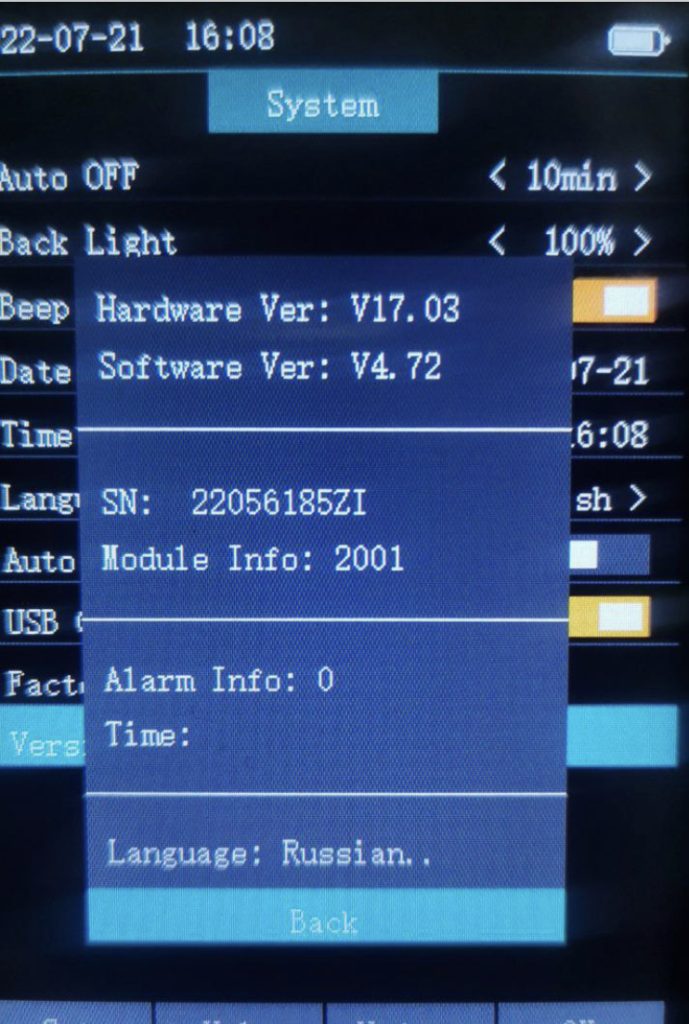 Steps to update,
Download the software here to PC.
Connect to PC by USB cable that comes with OTDR.
Copy and past the software to OTDR.
Disconnect USB cable with OTDR.
Go to OTDR setting -> update
During the updating, do not do any operations on OTDR.
After complete the updating, try to test a cable again.