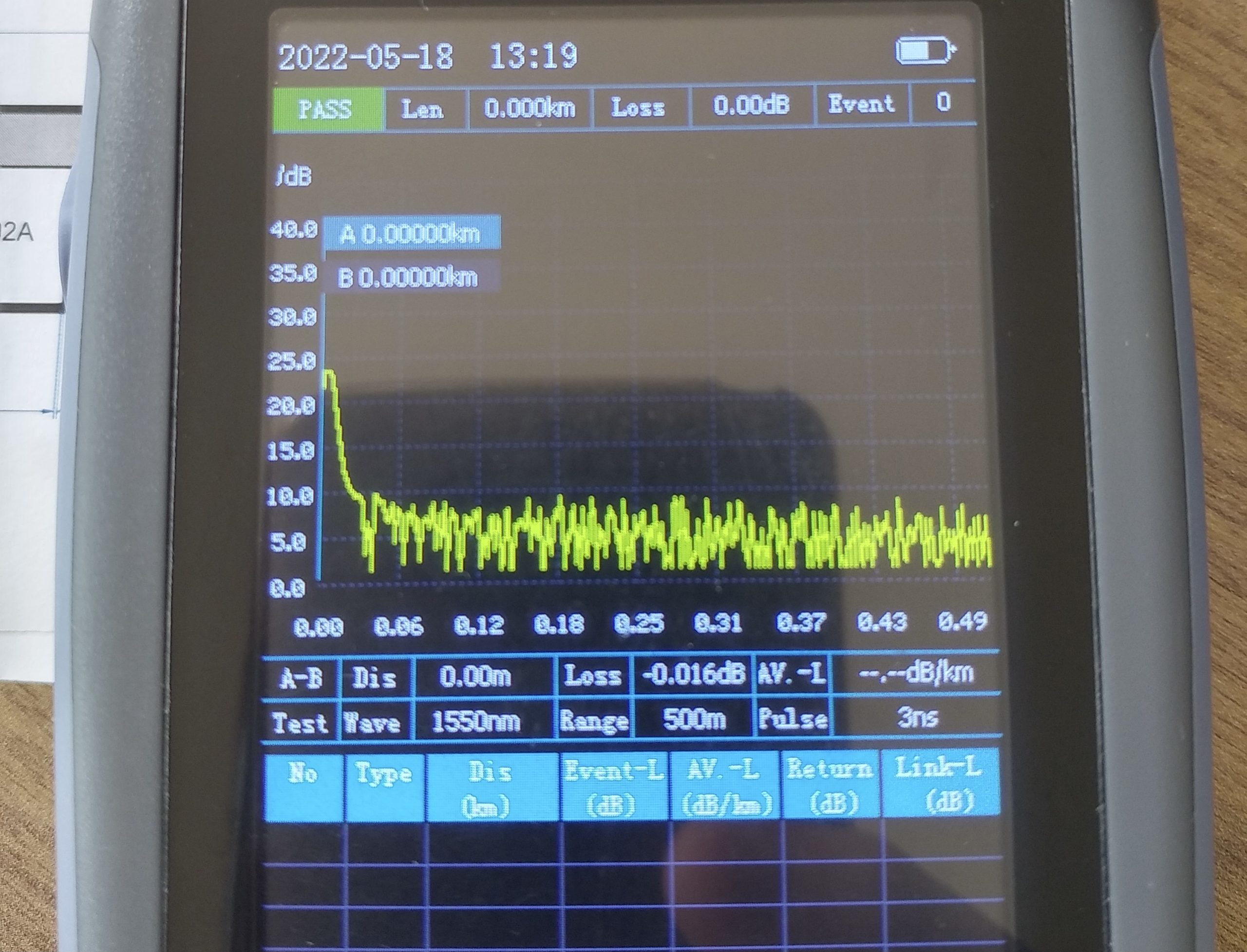 Customer message:
I bought one of your OTDR meters and the OTDR has stopped working.
When I run the OTDR test, with the mode Auto-Test, it doesn't show the map or splices any more.
I spliced a pigtail on to the end of a 20 metre roll of fibre and got no measurement: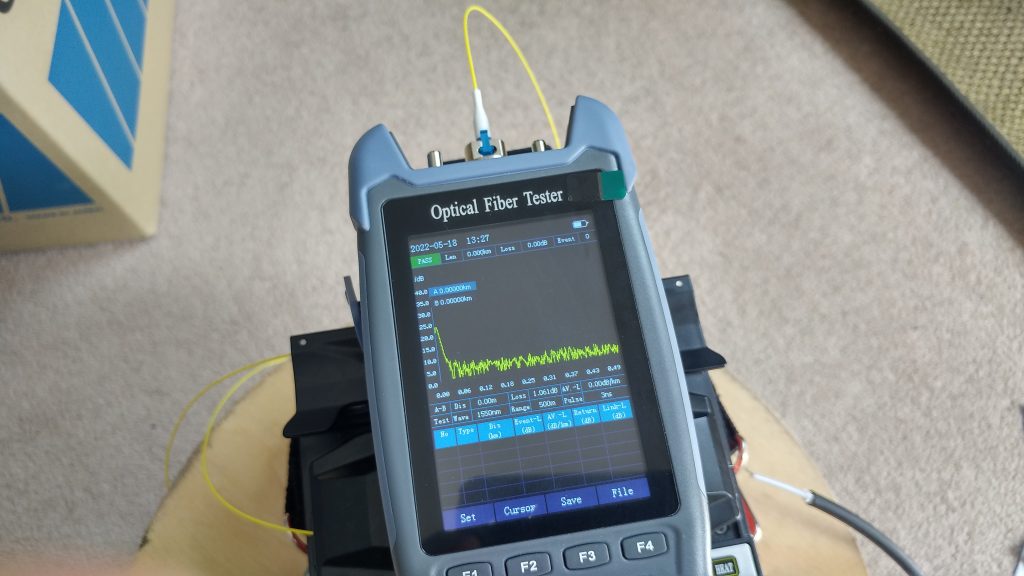 I did the same test (picture below) for a 3 metre patch cable. It didn't show any measurements either.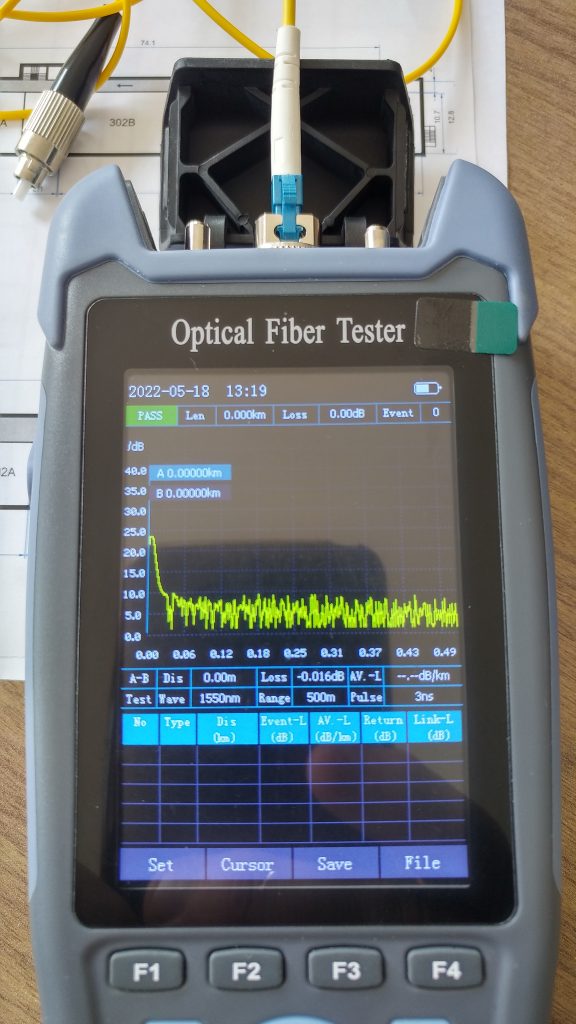 I have tried a factory reset.
I have tried mode Real-Test.
I have tried 1310nm and 1550nm and changing the pulse length to 3ns, 5ns etc. I still get no results.
I think the OTDR meter is faulty.
It is still under warranty. What can you do to help please.
Reply:
From your pictures, it seems no pulse is sent to fiber cable. Could you change the LC connector to SC or FC ?

Customer message:
Thank you for the reply.
Please find a test with an FC connector.
The problem seems to be the same.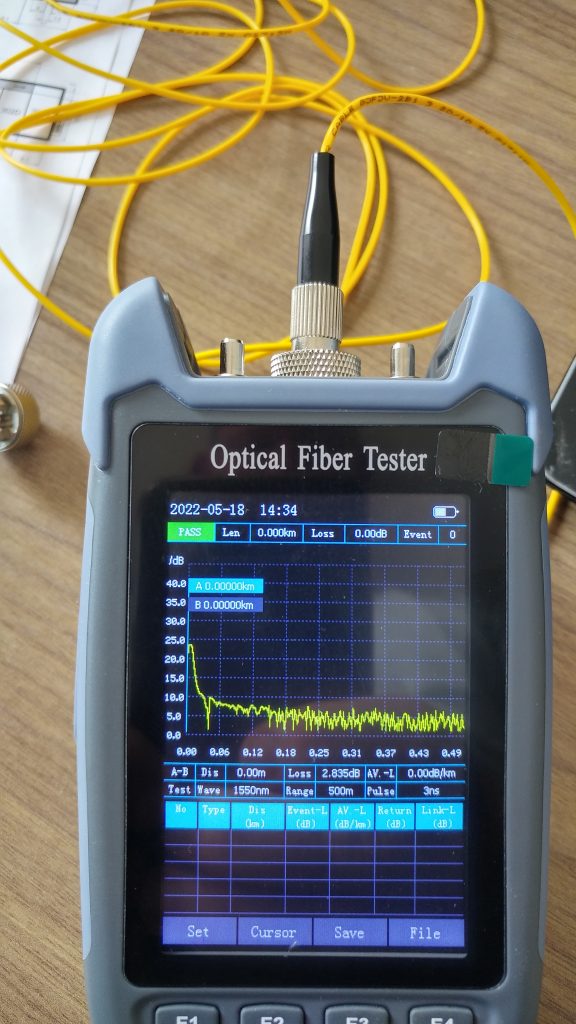 Reply:
After you take fiber cable off, the curve will change? If no, please find a longer fiber and try.

Customer message:
When I disconnect the cable, the curve is exactly the same.
I have spliced an LC pigtail on to a roll of fibre, about 15 metres long.
The curve is the same and I still don't get a trace.
It has been working OK over the last 6 months, but when I wanted to use it yesterday it wasn't working any more.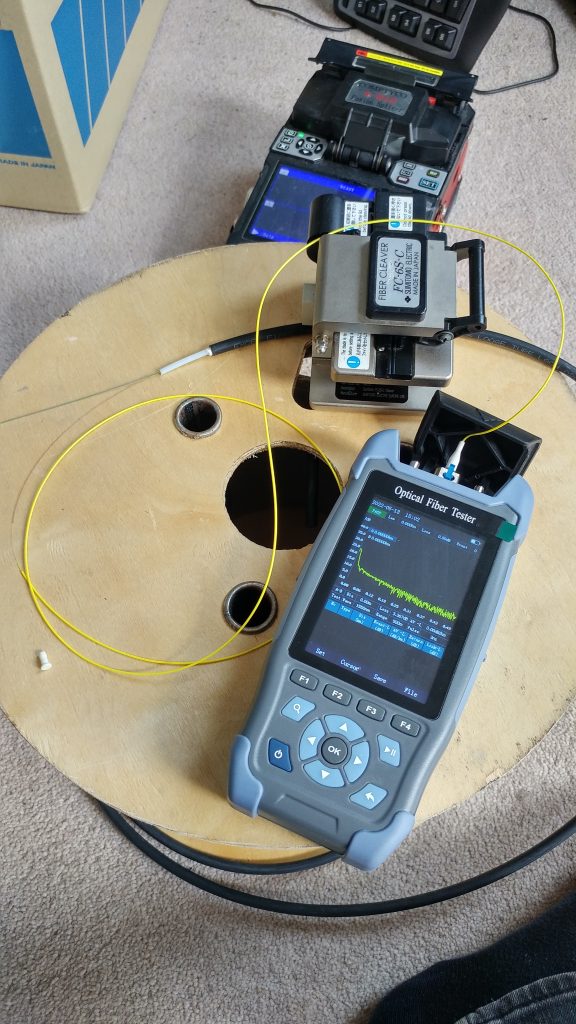 Reply:
It should be laser problem. I will talk with hardware engineer and let you know then.
Reply:
Engineer does not think it is laser problem, because both 1310nm laser and 1550nm laser do not work same time. It is very rarely to happen on both two lasers with problems. He still think it is the problem of OTDR connector.Please disassemble the OTDR. You can see a short pigtail with FC connector that is plugged into OTDR. Pull it back slowly and check if the connector is with problem.